FAQ's

Q. Why are custom made ear plugs better than universal ear plugs?
A. Simple, custom ear plugs seal the ear canal perfectly due to the custom molding process, aka ear impression, which means that even if your jaw moves or flexes the custom ear plug will still make a tight seal. Also, custom ear plugs are more comfortable for long usage times such as sleeping, construction/work related, motorcycle riding, etc.
Q. What if my custom ear plugs don't work for me, can I return them?
A. Yes. We offer a 60 day best-fit guarantee on all our custom made ear plugs which basically says that we'll make it right or refund your money! We stand behind our products :) For the full description of our warranties and guarantee's click here.
Q. Why do custom ear plugs cost so much?
A. Mainly due to the time it takes to individually hand make each product.
Q. How long will my custom ear plugs last?
A. The material we use is medical grade silicone, which has a usable life of roughly five years, however, we have plenty of clients that are on their 7th and 8th year of usage!
Q. I want a second set of ear plugs or a different custom product, do I need to have a new impression made?
A. No. We scan every impression the moment we start your order and store all of our customer's impression in a digital database. We do recommend that you get new impressions if it's been more than a few years, just to be safe.
Q. My ear plugs or earphones hurt my ear, what should I do?
A. Typically soreness will go away after a few uses, but if it doesn't please call or email us with a picture of where they hurt (your best guess) and we'll remake them at no charge within the first 60 days.
Q. Other ear plugs fall out of my ear, will yours?
A. No. Custom molded ear plugs make contact with multiple parts of your ear canal to ensure exceptional retention.
Q. How do I find a local provider to make my ear impressions?
A. Visit our provider mapping page and type in your city and zip. We are always adding providers to our network so if you don't see one close to you then call or email us and we'll find one for you.
Q. I'm a musician and/or go to a lot of concerts, what size filter should I get?
A. It really depends on the type of music you listen to and how loud the concert is. Feel free to call us to go over the specific details of your musical life :)
What to Expect From Custom Ear Products
Custom ear plugs are far more comfortable and reliable than universal ear plugs, making them a great option for most people. With the better quality and higher cost, you'll want to take good care of your new custom ear plugs to ensure they last you as long as possible. We've put together a few FAQ's as well as instructions on this page to help you care for your awesome new ear plugs!
Inserting
1. You can distinguish your left and right ear plug by the L and R letter. If there's no L and R then there will be a Red dot for Right or Blue dot for Left.
2. Hold the ear plug between your thumb and forefinger and gently insert into your ear canal by turning in a corkscrew motion, clockwise for the left ear and counter clockwise for the right ear. Fig. 1
3. When they are properly inserted you will only see the face plate of the ear plug from the outside of your ear. Fig. 2
Fig. 1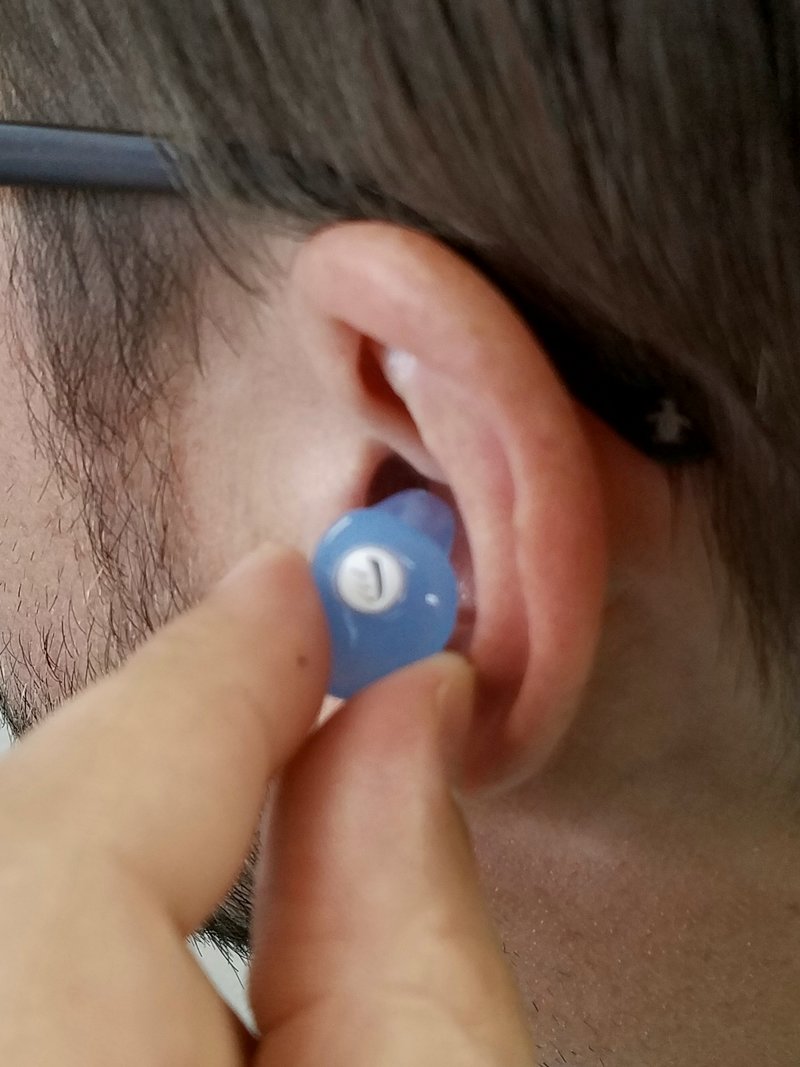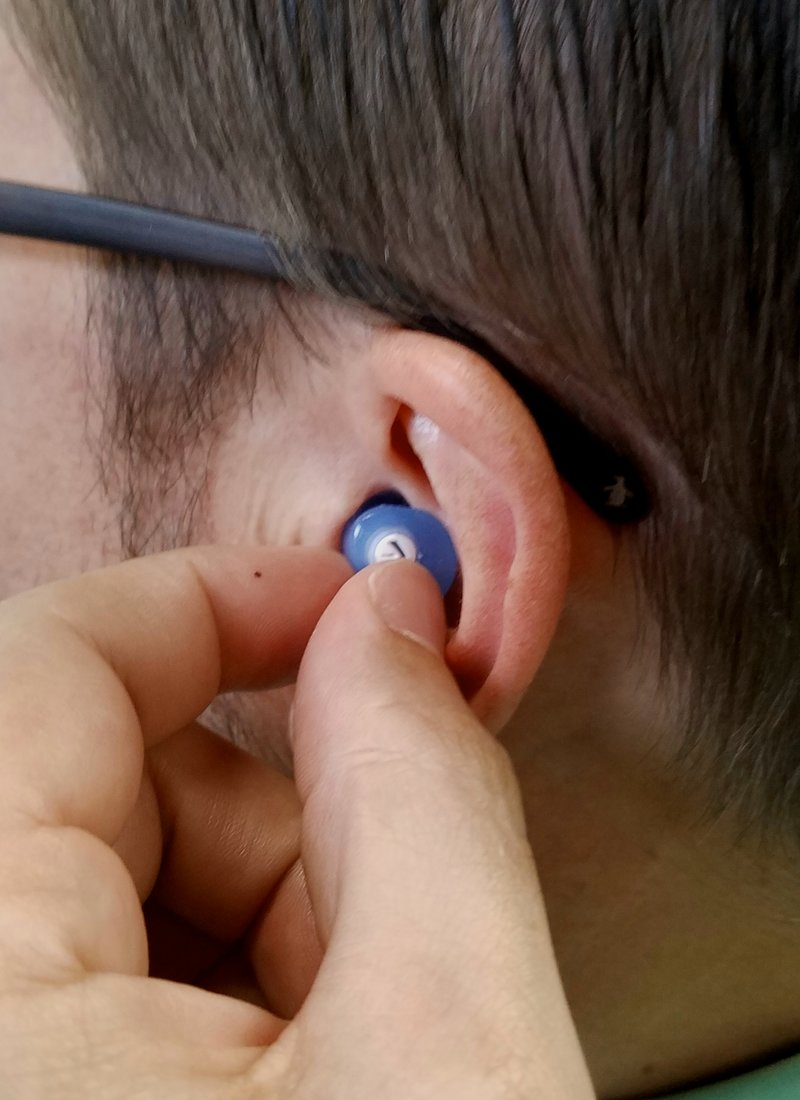 Fig.2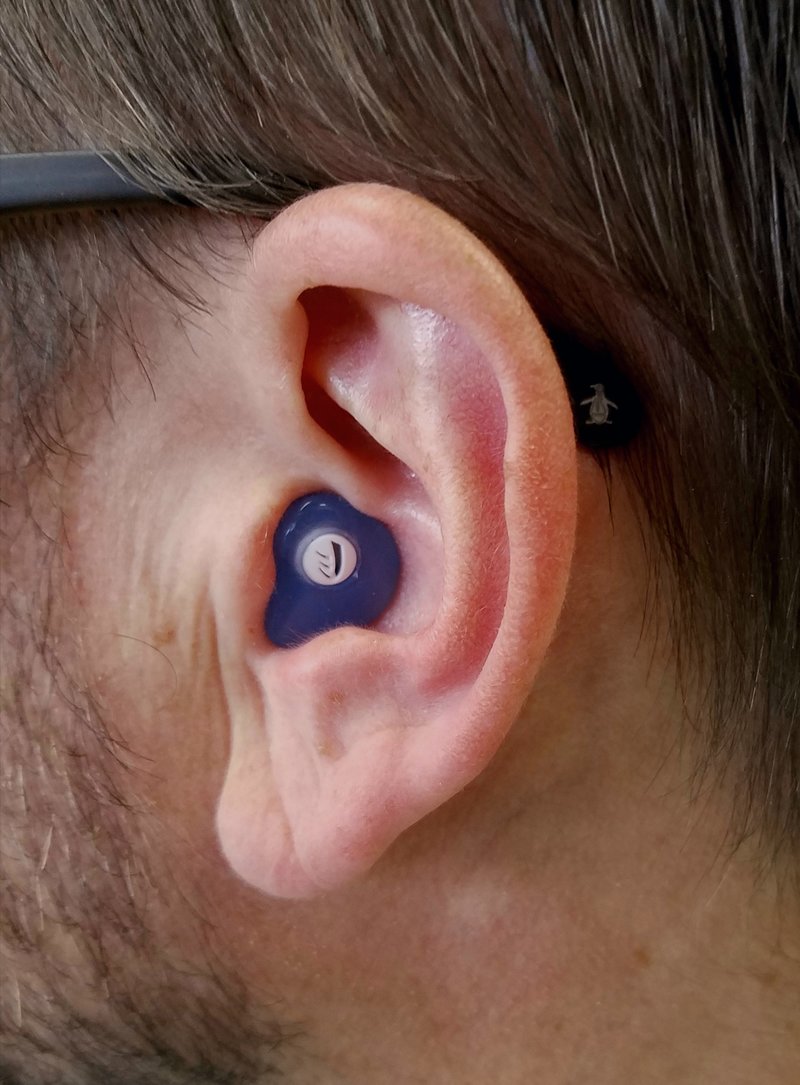 Fig. 3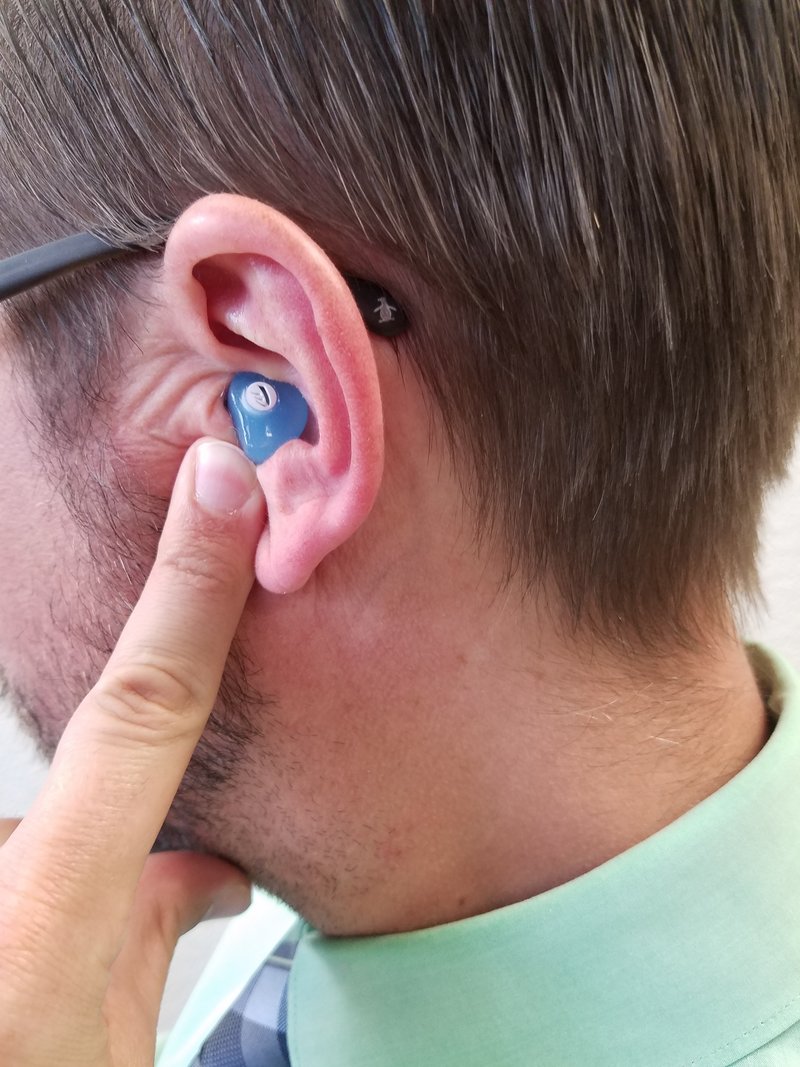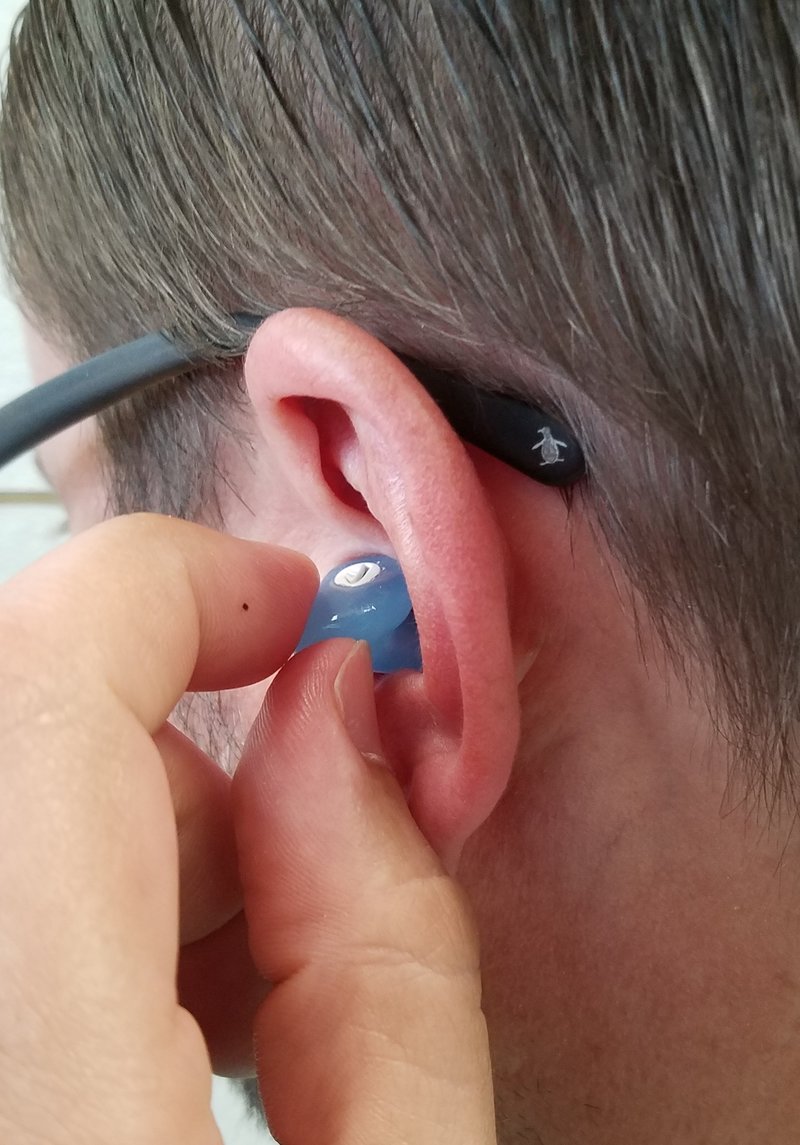 Removing
1. You may grab the earplug by any part and twist in a clockwise direction for the right ear and a counter clockwise direction for the left ear. This corkscrew removal will release the pressure from your ear canal and make it easier to remove the ear plug. Fig. 3
What to expect
A little bit of soreness is normal in the first week of wearing custom ear plugs. Your ear canal should get accustomed to the ear plug within a week. If you experience pain in the ear canal or outer part of the ear then please contact us so we can discuss possible solutions.
Roughly 30% of custom ear plugs need to be modified or remade to solve any comfort issues. To accommodate our customer's unique ears, we offer a 1 year remake warranty on all our custom ear plugs which states that if you're not completely satisfied with your custom ear plugs, send them back to us and we'll remake or modify them completely free (excluding shipping to our lab).
Earplug Insur
ance Terms
TlsSoundLabs.com offers loss and damage insurance coverage on most of our custom ear plugs. Insurance can only be added at the original time of purchase, prior to you receiving your custom ear plugs. To add insurance choose the "Add Loss/Damage Insurance" drop down tab at the time of purchase and your ear plugs will be covered against loss or damage for a period of one (1) year from the payment date. There's one (1) claim available per ear for the duration of the insurance period which is one (1) year from the original payment date (one claim for the left ear plug and one claim for the right ear plug).
There's no deductible when making a claim, but TlsSoundLabs.com does require an email or written letter from you requesting the replacement in order to process the claim. It's important to know that the insurance coverage covers one (1) replacement, in the same color and of the original ear plug with no substitutions or modifications. Accessories such as cases, retention cords, etc. are not covered under the insurance. If you purchase a filtered ear plugs or surf ear plug with membrane then the insurance cost is higher.
Making a false claim is considered fraud and TlsSoundLabs.com reserves the right to deny any claim at any time for any reason that we see fit. Please keep it honest and ethical so we can continue to offer the insurance option to our customers. For questions, comments, or claim request's please email or snail mail us at:
The Listening Stack
Attn: TLS Sound Labs
216 Mt. Hermon Rd. Ste. E-368
Scotts Valley, CA 95066
(855) 693-2771 Toll Free